Help your child keep seasonal allergies at bay.
DR. Mom checks in with some good advice on seasonal allergies.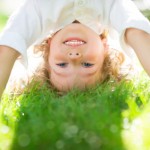 Spring is here and with all the beautiful blooms and warm days comes the tree and grass pollen (the most common Spring allergy triggers). Combine that with the wind and kids spending more time outside and unfortunately, what you get are an uptick in your kids' allergy symptoms.
Read more……….
« Poison Prevention Week: Keep an eye on these 5 danger zones | Home | Simplify Your Sunscreen Routine Once and For All. »